Infrastructure & Learning Environment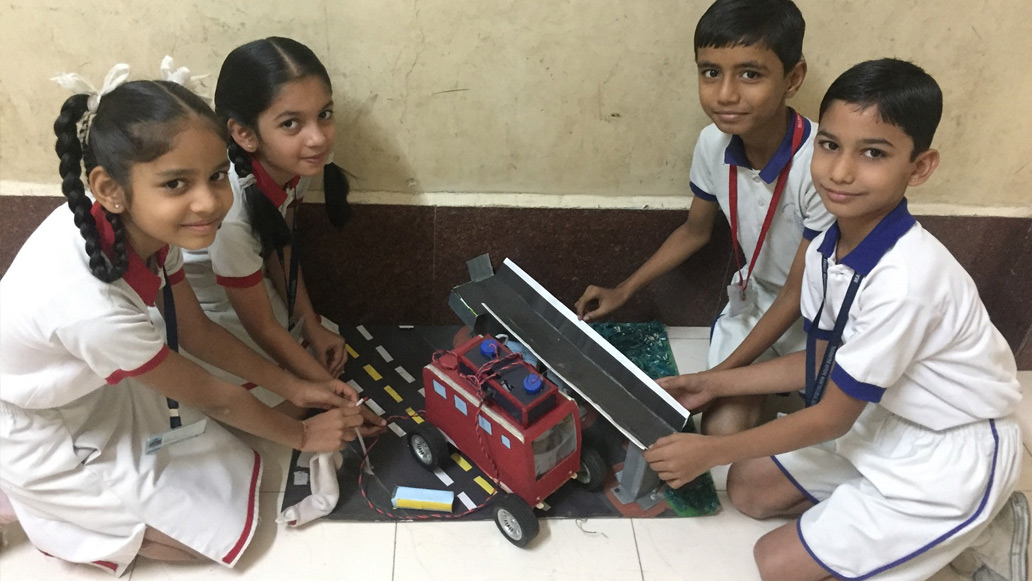 It is essential for children to learn in an environment that is conducive for creativity, growth and imagination. We believe that a school's infrastructure can be used in the most productive manner to give our children a home that cultivates a passion for learning. For this reason, in the last year we have made the following improvements to our school:
Science educators have believed that the laboratory is an important means of instruction in science. Hence we have upgraded our Science Laboratory to match the curriculum of our students. We consider this method of instruction essential because it provides training through observation, supplies detailed information, and arouses the pupil's interest.
To supplement language primacy in our education, we have created a large library comprising more than 2500 books. Each class has been allocated a library period in the timetable to inculcate reading habits for vocabulary development. The goal of the school library is to ensure that all members of the school community have equitable access to books and reading, to information, and to information technology. We encourage our students to develop reading skills, as we believe that reading different perspectives is key to open-mindedness, imagination, literacy and exposure.
Our computer laboratory, which has more than two dozen latest systems with Internet facilities.
We renovated our school canteen to give students a healthy alternative meal at lower costs.
We have redesigned MVHS' pre-primary classrooms to have more attractive and colorful classes where children enjoy a pleasant atmosphere for learning. We also have several toys in the classrooms so that students can have hands-on learning through play way method and other activities. The room also acts a library for teachers to learn and improve their subject knowledge and teaching methods.
We have developed an audiovisual room, to impart instruction via PowerPoint presentations, movies and clips and music. We have found that students' retention and understanding increases if they both hear and see, giving them a wholesome experience.
Our Sports room is developed to encompass more than just the benefit of physical activity. Through sports we hope to increase self-esteem and mental alertness of our students.
We have created our Art Room in a way that every inch of wall space is educationally valuable. This is done through displays of art exemplars, learning aids, and unique collections of objects, mannequins, and taxidermies observed while making artwork.